Working with On Site Bristol
Hiring an apprentice is an effective way to grow talent and develop a motivated, skilled and qualified workforce.
If you are considering taking on an apprentice, then On Site Bristol can help you through the full journey.  We have experienced staff from both an education and industry background and have supported hundreds of businesses across Bristol and the surrounding areas to fulfil their apprenticeship needs.
If you decide to employ an On Site Bristol supported apprentice, you will be getting a keen, motivated member of staff that wants to learn and help your business to grow.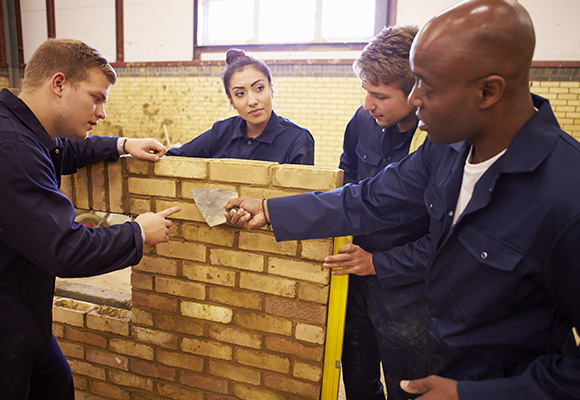 How On Site Bristol can help you
We can identify training needs for your business and advise on the correct training programme
We can support you with the recruitment process ensuring the right fit for your team
We will ensure your apprentice is industry ready, give them a basic toolkit and PPE and support them in applying for a CSCS/ECS card.
We provide ongoing monitoring and support to you and your apprentice throughout the duration of the Apprenticeship
We can provide information on any available grants
We will complete all the necessary paperwork and support you with your Digital Apprenticeship Account